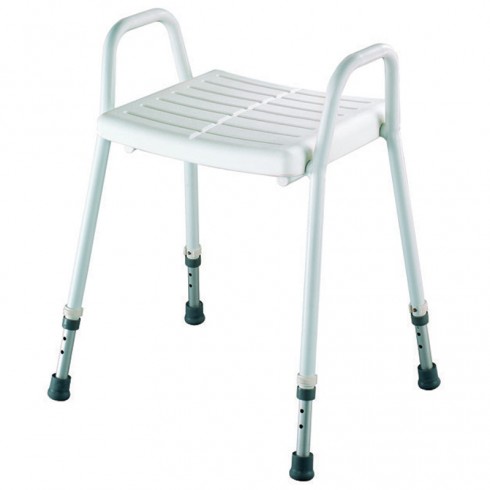 The BetterLiving Aluminium Shower Stool with Clip-On Seat is a lightweight portable shower stool suited to smaller shower areas. The 410 mm wide clip on plastic seat is easy to remove for cleaning and storage.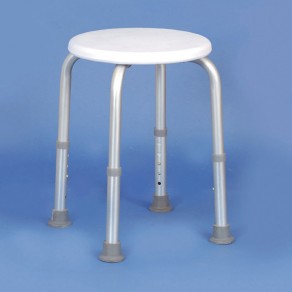 Round Shower Stool Product Code: GR-6C1820 • Height adjustable • Rubber tips to prevent slipping • Corrosion resistant aluminium legs • Seat diameter 13.5"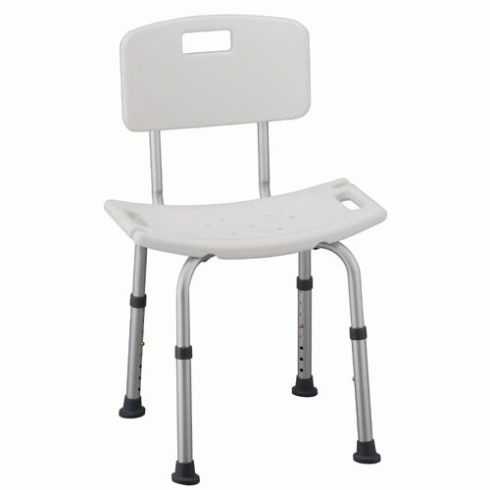 Nova Shower Chair
Shower chair features non-skid rubber tips, multiple drainage holes and the ergonomical design provides added comfort and support.