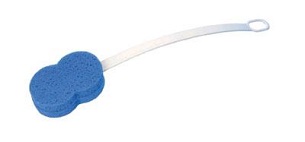 Long Handled Sponge - Blue Rubber Product Code: PCGA015CR
This soft long handled Bath Sponge is designed to help reach further, particularly suitable for those with limited mobility. The sponge has a 20 inch angled plastic handle.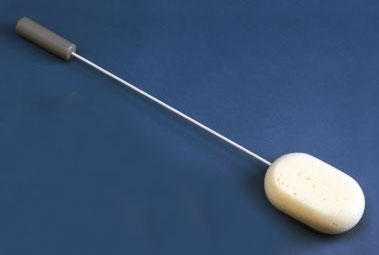 Long Handled Sponge - Bendable Product Code: PCGA001SS
Soft scrubbing sponge on a long handle. The durable plastic handle can be heated and bent to the most convenient shape to aid washing and bathing.